BRATT : Bilston, West Midlands

Some records also occasionally spell the surname Brett.

My Bratt family forebears came from Ettingshall Lane, an area south-west of Bilston once known as 'the Lanes' and rebuilt as Ettingshall New Village in the late 1840s.

My earliest traceable forebear, Thomas Bratt, married Sarah Law at St Peter's Wolverhampton on 19 February 1759. Their children, all baptised at St Leonard's Bilston, included Sarah (13 Oct 1759, died 1760); William (1 May 1762); Benjamin (19 Jan 1765); Thomas (20 Apr 1767); Margaret (21 Apr 1770); James Law (28 Mar 1773); Joseph (20 Jan 1776, died 1777); Joanna (18 Apr 1778); George Law (12 Nov 1780, died 1781); and George (2 Aug 1784).

Sarah Law Bratt was buried at St Leonard's, Bilston, on 16 May 1827, aged 92.

Her son Thomas, a buckle-chape maker, was my direct forebear. He died of 'decay of nature' at Ettingshall Lane on 24 June 1839, aged 72, leaving a widow, Jane, whom he had married about 1790. He was buried four days later at St George's church, where the register records his abode as Bilston parish. (A chape was the prong part of a shoe buckle, and the making of such chapes was a trade almost exclusive to Bilston and its immediate area.)  His Will, made on 15 September 1836, describes him as a chape maker of Ettingshall Lane; and clearly a good one because when he died just under three years later his estate was valued at around £300 – quite a comfortable sum in those days. 

On the 1841 Staffordshire census my branch of the numerous Bratt family were all living close together at Ettingshall Lane, Bilston:
Anne Bratt, 80, a huckster (née Riley, widow of Thomas's brother William)
William, 50, boatman (her son).
Anne Bratt died of 'decay of nature' on 12 June 1850, aged 89, and was buried at St George's four days later. The register gives her abode as New Village (Bilston), and the death certificate describes her as widow of William Bratt, boatman. William 'of Ettingshall Lanes', had been buried on 10 June 1821, aged 59.

Next door were:
Richard Bratt, 40, boatman (her son)
Mary, 40 (his wife)
Richard, 4 (their son)

A few doors away were:
Jane Bratt, 65, independent (widow of Thomas Bratt, chape-maker, and sister-in-law of Anne Bratt)
Thomas, 30, coal miner (her son)
William, 25, chape-maker (her son).
Sharing the house were the orphaned children of Jane's daughter, Ann Fereday:
Samuel Fereday, 15, stone miner
Thomas Fereday, 15, stone miner
John Fereday, 14, stone miner
Jane Fereday, 12

And next to them were my direct forebears:
Samuel Fenn, 20, stone miner (Jane Bratt's son-in-law)
Jane Fenn, 20 (her daughter)
Samuel Fenn, 6 weeks (their son)
– see FENN family.

Jane Bratt was buried at Merridale Cemetery, Wolverhampton, on 31 December 1857. Her age was recorded as 87, her abode as Ettingshall, Bilston, and cause of death as 'cancer in the face'. On the 1851 census – where she was recorded as aged 80, born Wolverhampton – she had still been living at Ettingshall Lane with her unmarried sons Thomas, 41, a coal miner, and William, 35, a colliery clerk, and her Fereday grandchildren Samuel, 28, Thomas, 26, John, 24 (all miners) and Jane, 22, a house servant.

Her daughter Jane had married Samuel Fenn at Tipton on 27 January 1840. The youngest daughter of the family, Jane had been baptised at St Peter's, Wolverhampton, on 8 July 1821. The register entry for her baptism gives her father's occupation as chape-maker, and abode as Ettingshall Lanes.

Jane's sister Ann, baptised on 13 July 1795, married Robert Fereday at St Peter's on 18 June 1821. Their witnesses were Samuel and Elizabeth Mann, née Bratt, who had married at St Peter's on 22 February 1819 (Ann was their witness). Ann Fereday was buried at St Peter's on 2 June 1831, aged 38, and her husband Robert, a miner, was buried at St John's on 25 March 1839, aged 46 (see children below).

Other children of Thomas and Jane Bratt, baptised at St Peter's, were:
Jane – buried 20 Mar 1791
Elizabeth – 11 Nov 1792; buried 23 Oct 1798
Ann – 13 July 1795 (married Robert Fereday at St Peter's, 18 June 1821)
Sarah – 5 Mar 1798 (married Matthew Taylor at Sedgley, 5 March 1821)
Elizabeth – 27 July 1800 (married Samuel Mann at St Peter's, 22 Feb 1819)
Mary Ann – 12 Sept 1802 (married Charles Mann at Tipton, 12 Apr 1826)
James – 15 Apr 1805 (married Ann Carter at St Peter's, 13 Mar 1826)
Thomas – 6 Jan 1808; buried 30 Nov 1808
Thomas – 5 Nov 1809
Joseph – 21 Feb 1813; buried 4 Jan 1815 (aged 1 yr 10 mths, abode 'of Ettingsal Lane')
William – 11 June 1815
(For a time Thomas Bratt appears to have changed his occupation from chape maker: the baptismal register entry for Joseph describes his father as a gunlock filer of Ettingshall Lane, and for William as a gun locksmith of Ettingshall Road.)

Children of Ann (Bratt) and Robert Fereday:
Samuel – 28 Apr 1822
Thomas – 3 Oct 1824
John – 26 Nov 1826 (at Pool Hayes, Willenhall, on 1881 census)
Jane – 4 Jan 1829 (married Benjamin Callear at West Bromwich 13 Nov 1855)
William – 15 May 1831.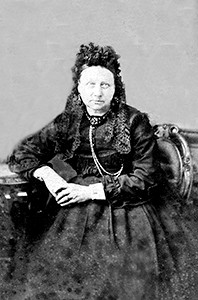 Victims of the Bilston cholera outbreak, 1832, included James Bratt, aged 11, of Gozzard Street, New Town, who died on 24 August; Richard Bratt, aged 60, a locksmith of Ettingshall Lane, who died on 25 August; Ann Bratt, aged 24, of Wooley's Buildings, High Street, who died on 28 August; and Mary Bratt, aged 36, of Ettingshall Lane, who died on 29 August.

A list of persons receiving bread and milk from the 'provision shop' at Bilston in September 1832 included Widow Bratt, William Bratt, and David Bratt, all living at Ettingshall Lane.

Thomas Bratt of Bilston was included on the Wolverhampton Hearth Tax return of 1666.