FERRINGTON : Bilston, West Midlands

The surname is recorded as both Ferrington and Farrington.

My great-great-great-grandfather was Richard Ferrington, a Bilston coalminer, born about 1793. Although there is no baptismal record*, he was probably the son of Richard Ferrington, also a miner, and his wife Mary (née Guest) whose children were baptised at Bilston between 1790 and 1798.
*a Richard Paddington, son of Richard and Mary, was baptised at Bilston on 17 Feb 1794. There is no one of this name in subsequent records or on the 1841 or other censuses, so this entry may be in error for Farrington/Ferrington.

Mary Ferrington was buried at Bilston on 29th December 1809; and her husband Richard subsequently married widow Ann Welch at St Peter's, Wolverhampton, on 7 July 1811. He was buried at Bilston on 19 October 1823, aged 56.

Richard Ferrington jnr married Jane Lewis at St Peter's, Wolverhampton, on 10 July 1814.

Their children, all born at Pipes Meadow, Bilston were:
John, baptised 2 November 1817; buried 14 June 1818
Jane, baptised 21 March 1819; buried 8 July 1824
Sarah, baptised 19 November 1820; buried 6 October 1822
Ann, born 1823; buried 4 November 1823
Rebecca – between 1822 and 1825, birth details unknown (see below)
Jane, baptised 17 July 1825
Richard, baptised 21 October 1827; buried 23 October 1828
Richard, baptised in September 1829
Anne, baptised 18 February 1832, was buried six days later.
Anne Maria, baptised 21 July 1833; buried 26 May 1834
Martha, baptised 19 April 1835
Rhoda, born in March 1837, was buried 14 April 1839
James, born 24 March 1840 at Pipes Meadow.

Richard Ferrington died from asthma on 4 March 1841 at Pipes Meadow, Bilston, and was buried at St Leonard's church three days later.  The parish register erroneously records his age as 41 (if this were correct, he would have been aged only 14 when he married).

On the 1841 Bilston census his widow and family were still living at Pipes Meadow:
Jane Farrington, aged 35 (actually 45)
Rebecca, aged 15, screw maker 
Jane, aged 14, japanner
Richard, aged 11, coal miner
Martha, aged 6
James, aged 1
(James's birth certificate shows him born on 24 March 1840 at Pipes Meadow, father Richard Ferrington, a miner, mother Jane Ferrington, formerly Lewis.)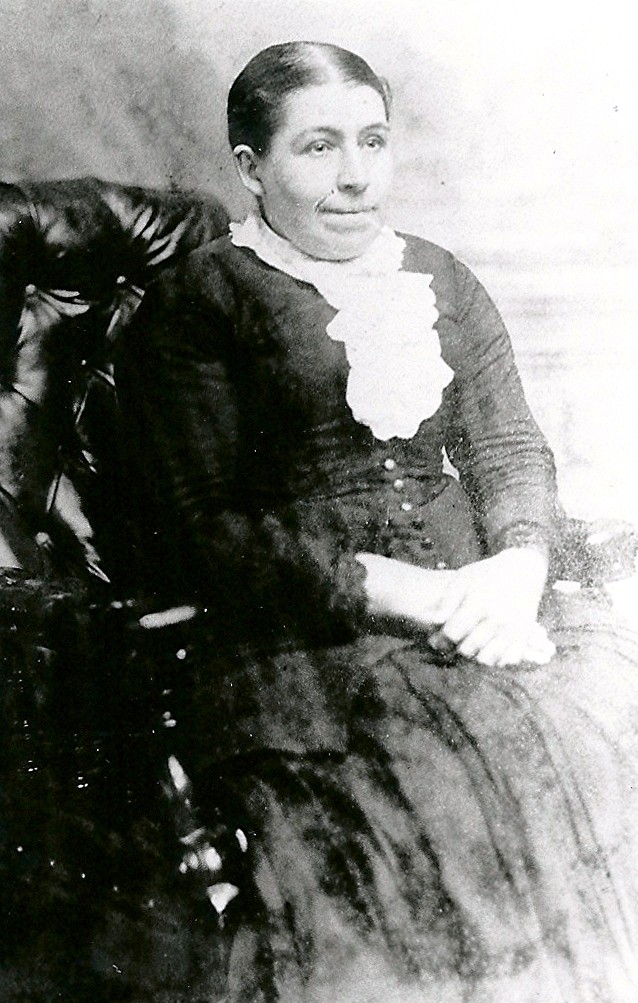 Jane Ferrington married her second husband, Daniel Caddick, a blank tray maker, at Sedgley in 1849 (see end note). On the 1851 census they were living at Bridge Street, Bilston, with Jane's daughter Martha, 16, a japan polisher, and a Jane Farrington, aged 11, described as 'servant' – this must be an erroneous entry for her son James. The same census records Jane's son Richard, aged 22, an ironstone miner, living at 53 Duck Lane with his wife Mary, aged 22, and daughter Mary Ann, aged 3.

Jane Caddick died aged 62, being buried at St Leonard's on 2 September 1857, and Daniel Caddick subsequently married Sarah Daker in 1860. He died in 1870.

Jane's daughter Rebecca Ferrington married Thomas Fowler at Sedgley on 9 January 1848 (these are my great-great-grandparents – see FOWLER family). The marriage was witnessed by Rebecca's sister and brother-in-law Jane and John Davis, who had married at St Peter's on 18 July 1842 when Jane was 17 (two years younger than shown in the register). Rebecca's father was named as Richard Farrington (sic).

On the 1851 census, where her age is recorded as 29, Rebecca was living with her husband and young son in Bridge Street, not far from her mother.
After the death of Thomas Fowler in 1856, Rebecca remarried, on 6 October 1859, to Peter Nixon, a carpenter, later landlord of the Horse & Jockey in Church Street, Bilston (1868). Peter Nixon died 2 February 1880, aged 45, and on the 1881 census Rebecca is shown as a widow, aged 56, managing a liquor shop (the Horse & Jockey) in Church Street. She died on 31 January 1896, aged 73 according to the death certificate, and was buried at St Leonard's four days later.
JANE LEWIS
My great-great-great-grandmother Jane Lewis was baptised at St Leonard's, Bilston, on 5 April 1795, daughter of James and Sarah (Turley) who married at St Peter's on 22 August 1774.
Their other children, all baptised at Bilston, were: James (18 Apr 1775), Anne (3 Nov 1776), Sarah (25 Nov 1778), Joseph (1 Oct 1780 – died in infancy), Joseph (5 Oct 1782), Mary (20 Jun 1785), Elizabeth (24 June 1787), Phebe (31 May 1789), Rebecca (1 Aug 1791), Hannah (31 Mar 1793 – died in infancy) and John (30 July 1797).

Jane was widowed in 1841. She remarried on 18 July 1849 at Sedgley, when she was 53 years old. The marriage certificate gives her father as James Lewis, a labourer. Her bridegroom was Daniel Caddick, a widower aged 45, a blank maker, son of Samuel Caddick, and both parties gave their place of residence as Hall Green (Bilston). On the 1851 census Jane's age was recorded as 52 and she and her husband were living at Bridge Street, Bilston, with her two youngest Ferrington children. She died in 1857, her age in the register correctly given as 62.

SURVIVING CHILDREN OF RICHARD AND JANE FERRINGTON
• Jane (born 1825) married John Davis, a tray maker, at St Peter's on 18 July 1842. The register gives her age as 19, although she was actually two years younger. Their children included Ann Maria (1843), Rebecca (1848), John (1853), and Richard (1856).
• Rebecca (see above). Unlike the full details of her siblings' baptisms, no record has been found of Rebecca's birth*
• Richard (born 1830) married Mary Brown in 1847. Their children included Mary Ann (1847), John (1853), Esther (1855), Emma (1857), Sarah Ann (1863-1935), Ann Maria (c.1866) and Rebecca (1868). Richard died in May 1885, aged 55.
• Martha (born 1835) married Philip Bate at Sedgley in 1853. Their children were Joseph (1855-1940), Richard Alfred (1857-1934), Rebecca Jane (1859), Martha (1860-1942), Eliza (1862), Philip William (1864), Mary Jane (1866, died in infancy), and Clara Louisa (1868, died in infancy). Martha Ferrington Bate died in 1906 at Bow Street, Bilston.
• James (born 1840) married Susanna Cooper in 1863. Their children included Martha (1866), Keziah (1870), Emily (1875), Mary Rebecca (1878), Bertha (1880), Susanna (1882), Julia Madeline (1885), and Richard (1888). The last three were baptised at Cannock, where James Ferrington was employed as a railway labourer, living at Wedges Mills. He died there in 1890 aged 49. His widow Susanna married her lodger, Caleb Edwards, at Cannock in 1894.
*During the Bilston cholera epidemic of the early 1830s which left over 400 children without parents, it was common for these orphans to be adopted by neighbouring families, so it is quite possible that this is what happened in Rebecca's case and that she was raised by Richard and Jane Ferrington as their own child (their first four babies had all died before Rebecca's likely date of birth, making her the oldest of the surviving children). On various certificates she named Richard Ferrington as her father.
LAST WILL AND TESTAMENT of Rebecca Nixon
Died 31 January 1896

This is the last Will and Testament of me Rebecca Nixon relict of the late Peter Nixon of the Horse and Jockey Inn situate in Church Street Bilston in the County of Stafford of sound Will Memory and understanding and hereby revoke all previous Wills by me heretofore made It is my will and desire that the Business of the above House at my decease shall be let at Valuation viz Fixtures Brewing utensils stock in trade Licences Goodwill and possession and the money arising therefrom shall after paying all my Funereal and Testamentary expenses Together with my just debts shall be devided share & share alike between my son John Fowler and my daughter Sarah Johnson I also bequeath to my said son and daughter all my household Furniture ready money and all personal Effects to be sold by auction and the money equally divided between them And I give and divise unto my said son and daughter all my Real Estate consisting of Freehold or other propertys at the time of my decease shall belong equally between them to be sold or otherwise as may be considered best And I appoint my son John Fowler and Israel Bailey my Executors to carry out this my said Will As witness whereof I hereunto set my hand this eighth day of May One thousand eight hundred and Eighty.
Signed by the said Rebecca Nixon the Testratorix in our presence and in the presence of each other who in the presence of each other at the same time subscribe our names as witnesses to her mark Israel Bailey x his mark
Edwin Hill Hartshorn St Bilston

On the twenty-first day of February 1896 Probate of this Will was granted at Lichfield to John Fowler the son the surviving Executor

Be it known that at the date hereunder written the last Will and Testament of Rebecca Nixon of Thompson Street Bilston in the County of Stafford widow formerly of the Horse and Jockey Inn High Street Bilston aforesaid deceased, who died on the 31st day of January 1896 at Thompson Street aforesaid and who at the time of her death had a fixed place of abode at Thompson Street aforesaid with the District of the County of Stafford was proved and registered in the District Probate Registry of Her Majesty's High Court of Justice at Lichfield and that administration of the personal estate of the said deceased was granted by the aforesaid Court to John Fowler of 112 New Street in the City of Gloucester Engineer, the son of the said deceased the surviving Executor named in the Will he having been first sworn well and faithfully to administer the same.
Dated the 21st day of February 1896

Gross value of Personal estate £15.0.0.
Net nil

Extracted by Hall Son & Pratt solicitors Bilston